Call Today!
419-747-7721
Serving Mansfield & North Central Ohio

Read more about Rickett Industrial Environmental Systems.

View all of the services we offer.

Call us today at 419-747-7721 or email us using the form on our website.
Chiller Repair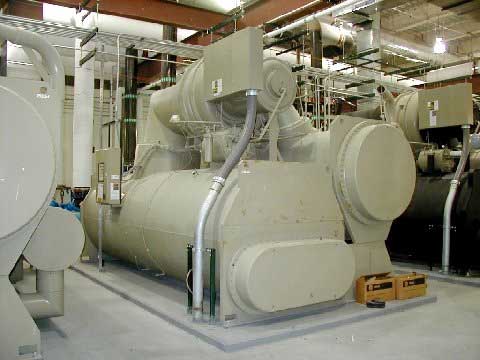 One of the central components to your building's AC system, the chiller requires regular care and upkeep in order to keep your systems functioning at capacity and your air cool.
If you want to keep the climate comfortable, regular chiller systems service from Rickett Industrial Environmental Systems will keep your AC up and running for years to come. Our comprehensive chiller service includes regularly scheduled maintenance and repairs for your water cool and air-cooled chiller systems.
Whether you need service or repair for your scroll chiller, centrifugal, reciprocating or screw chiller, you can always rely on Rickett Industrial Environmental Systems's skilled technicians to deliver the utmost in service for your systems. Our techs are all factory trained to work on all major brands of chillers including Carrier, Trane, York and McQuay systems.
So add years of life to your chiller system with regular chiller servicing from Rickett Industrial Environmental Systems.
To schedule chiller service or repair, please call us today!
Why Choose Us?
100% Guaranteed Work
24/7 Emergency Service
Same-Day Service