Call Today!
419-747-7721
Serving Mansfield & North Central Ohio

Read more about Rickett Industrial Environmental Systems.

View all of the services we offer.

Call us today at 419-747-7721 or email us using the form on our website.
Industrial/Commercial A/C Repair In Mansfield, OH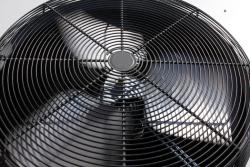 For over 35 years, Rickett Industrial Environmental Systems has been proud to bring Mansfield, OH quality industrial/commercial ac repair work, detailed knowledge of the industry, and friendly, small-town values to every client we handle, and always make quality service our top priority. Our work is always 100% guaranteed, and we proudly serve industrial, institutional, and industrial/commercial clients throughout the Mansfield area, as well as the Entirety of Ohio.
When your cooling system decides to check out on the hottest day of the summer, the experts at Rickett Industrial Environmental Systems understands the importance of not wasting a single minute, which is why we offer around-the-clock emergency service, 24 hours a day, 7 days a week.
When you want a Mansfield, OH industrial/commercial ac repair technician that's there whenever you need a helping hand, rely on the professionals at Rickett Industrial Environmental Systems to keep your business in shape, even when the unexpected tries to slow you down. From boilers to refrigerators, chillers to complex HVAC systems, we'll handle it all, large or small. Call today for a quick, professional consultation, and make catastrophic equipment failure a thing of the past!
Why Choose Us?
100% Guaranteed Work
24/7 Emergency Service
Same-Day Service