Call Today!
419-747-7721
Serving Mansfield & North Central Ohio

Read more about Rickett Industrial Environmental Systems.

View all of the services we offer.

Call us today at 419-747-7721 or email us using the form on our website.
HVAC Service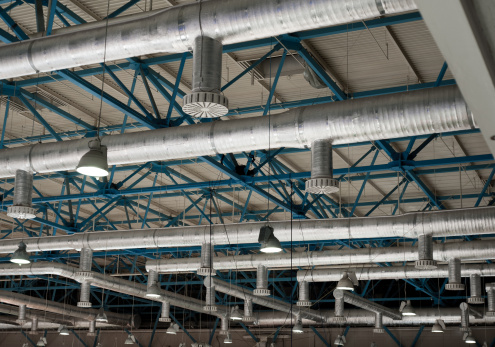 As your heating and cooling system ages, it can lose efficiency and even break, and choosing just any contractor can lead to a costly and prolonged operation. So when you need any service for your Heating, Ventilation or Air Conditioning Systems, you can count on Rickett Industrial Environmental Systems to get the job done right. Our highly experienced, licensed contractors provide free consultation to help you decide on the best system for you, and we supervise the project along every phase of the process to guarantee quality results.
We offer a wide selection of industrial/commercial HVAC (Heating, Ventilation and Air Conditioning) products, including:
AC Units
Heating Systems
Ventilators (Humidifiers, Electronic Air Cleaners)
Thermostats
Sensors
Building Automation Systems
And we provide full service for all your HVAC needs, from purchasing and selling to installations and repair-work. We also carry ENERGY STAR rated heating and cooling systems that can help you save up to 30% on energy costs. So don't wait to get your system repaired or installed. Call us today to get the best support available to meet your needs, schedule and budget.
Why Choose Us?
100% Guaranteed Work
24/7 Emergency Service
Same-Day Service